ABOUT
Pasquine Consulting
Pasquine Consulting, based in the northwestern suburbs of Philadelphia, PA, was founded by owner/president, Charlie Pasquine in 1997 while the web was still in its infancy. From 1997 until 2018 the business was known as, "Custom Web Design, Inc.". The business name was changed to "Pasquine Consulting" in 2018 as the company became more focused on software engineering and web application development and less focused on design. Today the company's strength lies in requirements definition, solution architecture and custom web-based application development, while additional resources are sometimes employed to handle the more elaborate design aspects of a website.
Charlie's professional background includes degrees in Electrical Engineering and Computer Science, and many years of systems and software engineering experience within the nuclear energy and national defense industries. After leaving the nuclear energy business at General Electric, Charlie first entered the web development arena back in the 90's while working on the intranet at Martin Marietta, which later became Lockheed Martin. This work required a top secret government clearance. Charlie started his own business, Custom Web Design, Inc., in 1997 and left the corporate world in 1999 to focus solely on the business.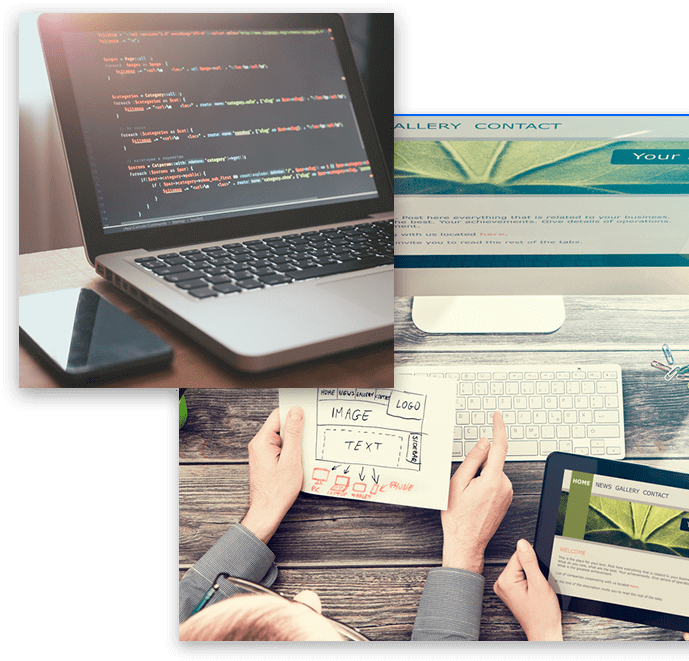 Through the years, as the web technologies have evolved, the company has managed to stay at the forefront of that evolution with continual education.
We take great pride in sitting down with our clients to learn about their current processes which may be troublesome, error-prone, inefficient or rooted in older technologies, and proposing more streamlined online solutions which leverage newer internet technologies. The more personable approach employed by Pasquine Consulting for two decades has proved successful and has forged many long-term customer relationships.